EUMOFA Talk at Seafood Expo Global 2023 – Barcelona, Spain – 27 April from 10:45 to 11:45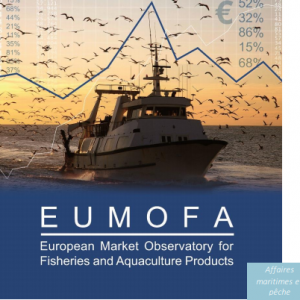 Farming in water: strategies to match social acceptance and high quality food through sustainable aquaculture
World aquaculture production is increasing every year, as it represents enormous potential to supplement the quantities from the catch while alleviating the pressure on natural stocks. However, aquaculture activities are still often perceived negatively by EU consumers or local stakeholders. This EUMOFA workshop taking place during the Global Seafood Expo in Barcelona will see policy makers, market experts and business professionals discuss the strategies to meet social expectations in terms of sustainability and animal welfare.
The talk will take place on 27 April from 10:45 to 11:45 CET and will feature:
Laurène Jolly – Policy Officer, European Commission, Directorate-General for Maritime Affairs and Fisheries (DG MARE)
Javier Ojeda – General Secretary, Federation of European Aquaculture Producers (FEAP)
Amyne Ismail – President, UNIMA Distribution
Audun Lem – Deputy Director of Fisheries Division, Food and Agriculture Organization (FAO)
The event will be held in English and moderated by Safa Souidi, an analyst from the EUMOFA team.
Please click here to register for the event.
For more information, please visit the EUMOFA website.