« We Are the Solution » – FEAP celebrating its 50th Anniversary
The Federation of European Aquaculture Producers celebrated its 50th anniversary with a special event "We are the Solution" – Proud of our past and Ready for the future. 
Organised in Brussels on the 29th of November, this event travelled through time from the Federation's creation in 1968 to  the present day and provided a glimpse of the potential future for European aquaculture.
The global challenge of being able to feed a growing population with sustainably-produced healthy and nutritious food is supported fully by the European fish farming sector, who signed a new Vision and Mission Statement at the conference.
Bernhard Friess, Director of the Blue Economy in the DG for Maritime Affairs and Fisheries, introduced  a video message from Commissioner Karmenu Vella who brought a bright message for the sector: "In Europe, we are already world leaders on sustainable fish production.We should continue to build on this. Through further research & innovation. By encouraging investment."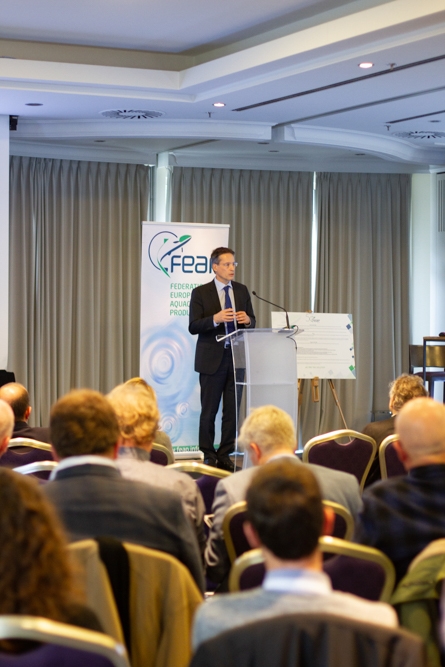 FEAP President Marco Gilmozzi introduced the Vision of the FEAP for the future of European aquaculture, followed by a review of the Federation's history and its added-value for the sector, presented by FEAP General Secretary, Courtney Hough.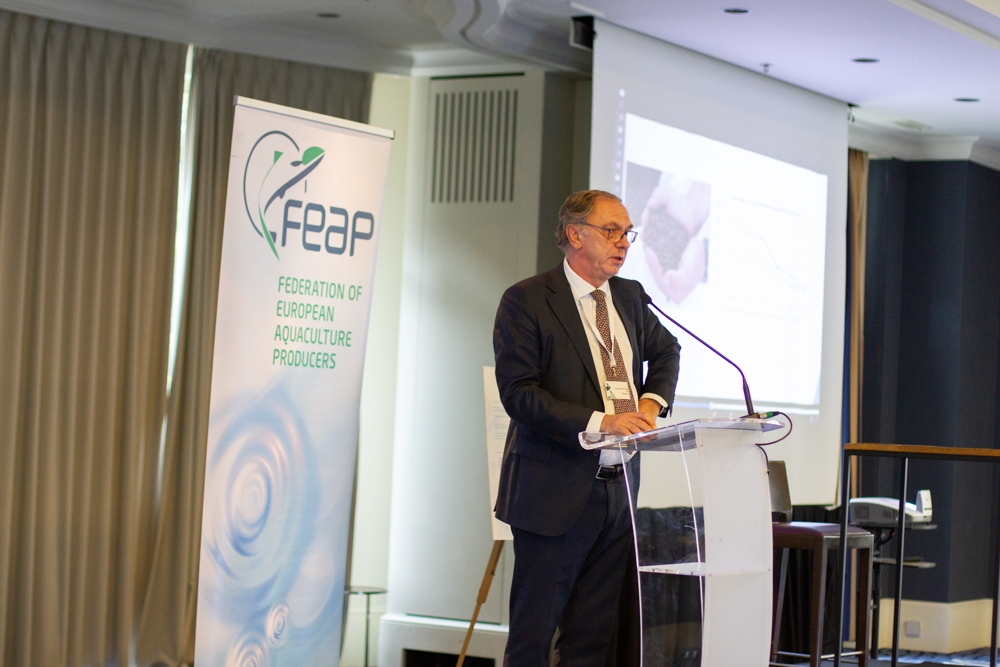 In the "Present" Session, prominent European fish farmers covered the current challenges and the immediate future of the sector covering the contribution of fish farming to jobs and the economy in rural and coastal areas, providing food of high quality, the approach to sustainability, contributions from innovation and the need for better communication on what the sector does.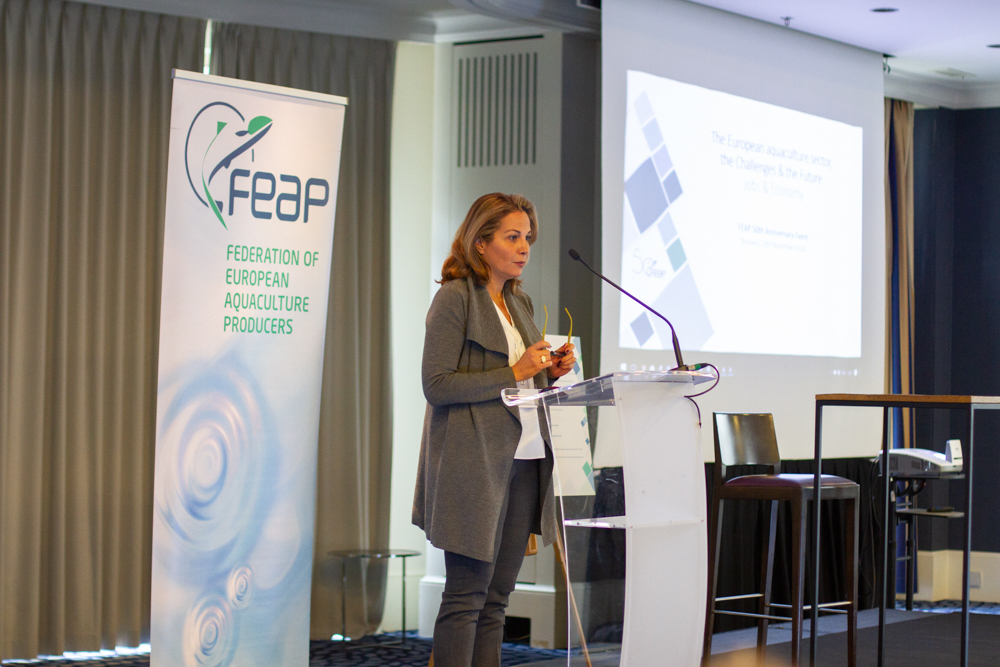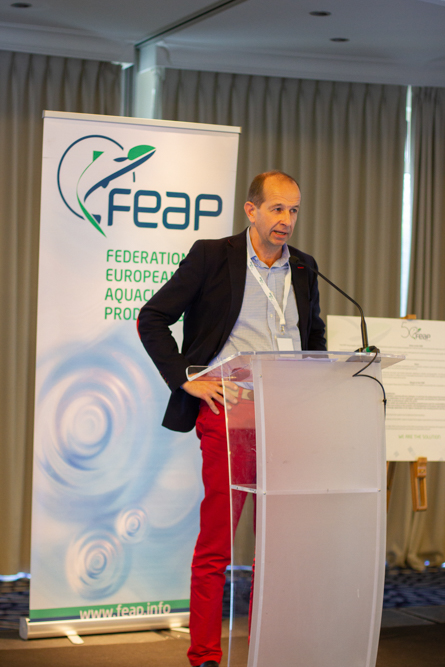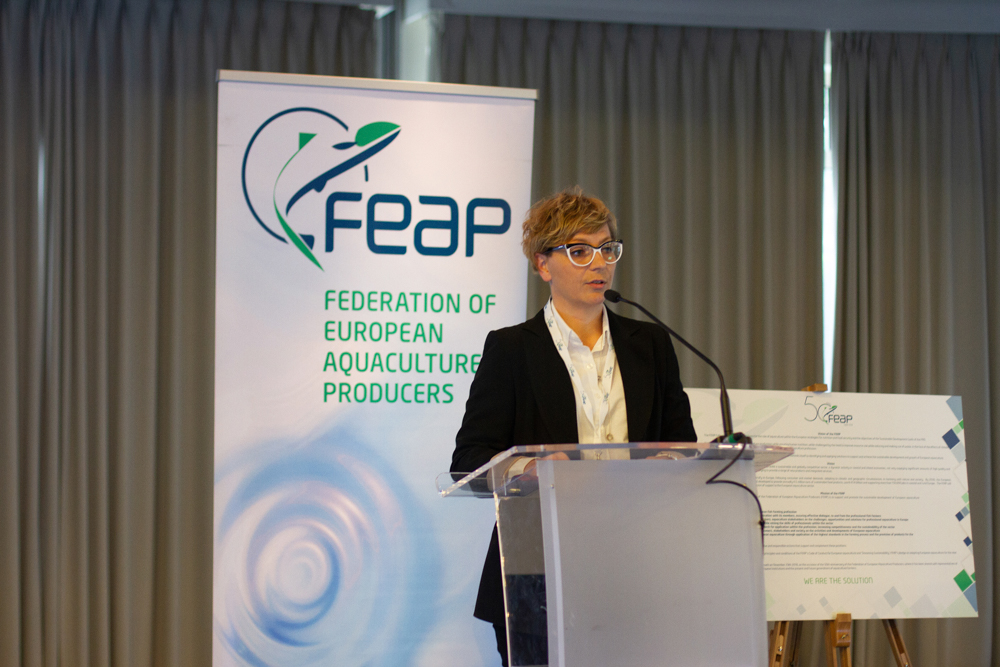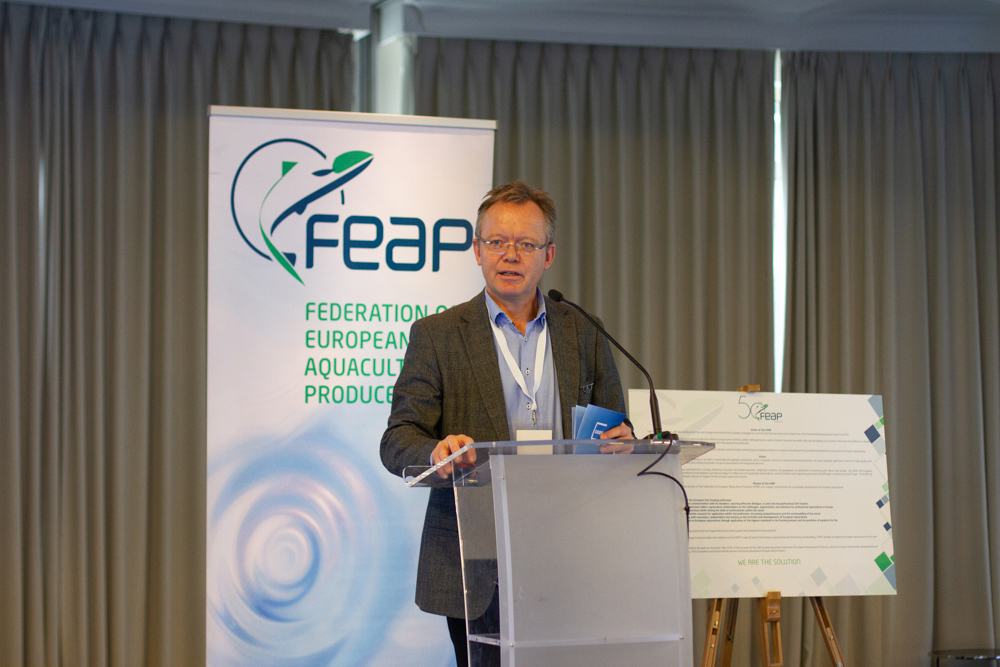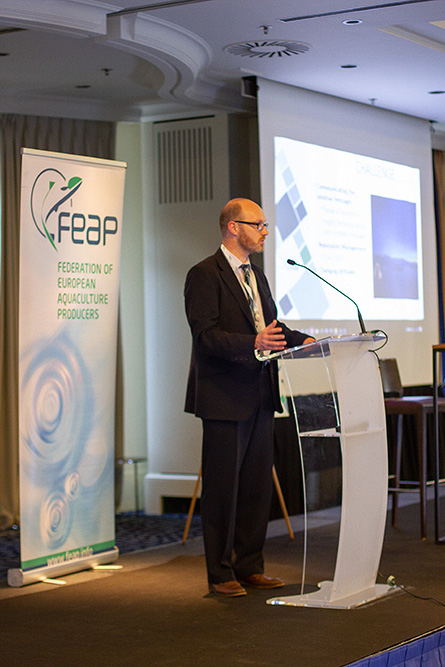 The FEAP provided a new infographic document on how aquaculture works and a short video reflecting this aspect:
https://youtu.be/p_hmIzfO9uU
In the "Future" Session, focus was given to research and innovation potential in different areas, including selective breeding, equipment and feed formulation.
The event was rich in colour and depth, covering the history of the activity but also looking closely at the future of the aquaculture sector in Europe.  A great example was given by Piotr Wingaard and Camilla Solheim Norre, two representatives of YoungFish, a non-profitnetworking organisation for young people working within the seafood industry in Norway.  The FEAP will be looking to expand this approach throughout Europe in the near future.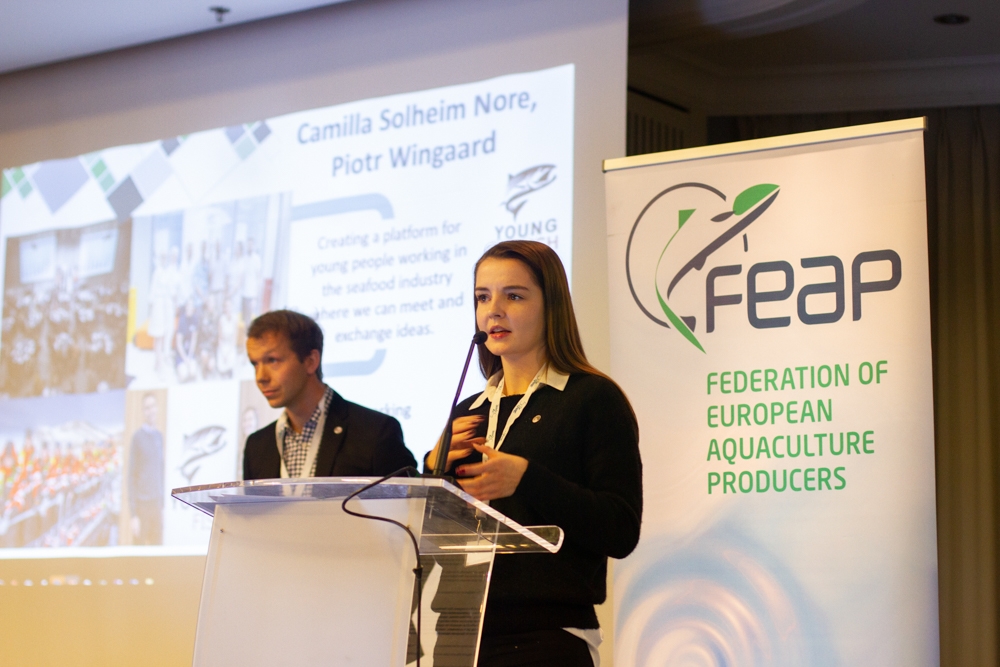 The event gathered over 120 participants from all over Europe and finished with a tasting of European aquaculture products.
All information – photos,  presentations and videos made for this conference are available at
https://feap.info/index.php/news/feap-50th-anniversary
FEAP wishes to thank Skretting and AllerAqua for sponsoring this special event.
About FEAP
Our European Federation was created in 1968 by 4 trout farming associations, expanding through the years by following the
development of European fish farming.  lt became the Federation of European Aquaculture Producers in 1994 and is recognised as the united voice of aquaculture by the European authorities, by being an active member of the Advisory Committees that address aquaculture and its value-chain.
Contact
Please contact Officer Maurine Toussaint, our Communication Officer, for any further information:
T: +32 499 90 13 78